Dem Himmel ein Stück näher....
23. 04. 2017
3.764
3.502
113
59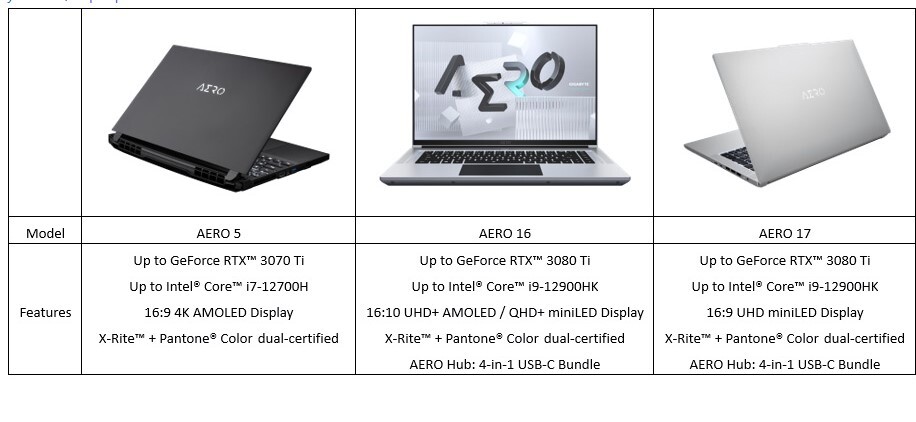 GIGABYTE TECHNOLOGY Co. Ltd, the world's top leading brand of personal computers, now proudly presents the AERO Creator Laptop Series with the 12th Generation Intel Core Processors: AERO 16, AERO 17, and AERO 5. As the concept of the Metaverse blossoms, immersive content has been regarded as a...

www.techpowerup.com
Lenovo is thrilled to announce a new series of ThinkPad laptops featuring stunning progressive designs that break the mold and introduce new colors and materials for our premium business laptop portfolio. The all-new ThinkPad Z13 and Z16 embark on a contemporary design philosophy targeting a...

www.techpowerup.com
Acer announced refreshes across its lines of Predator and Nitro gaming laptops, starting off the year with new models of the Predator Triton 500 SE, Predator Helios 300 and Acer Nitro 5. All of the laptops feature the latest 12th Gen Intel Core processors and NVIDIA GeForce RTX 30 Series Laptop...

www.techpowerup.com